All the natural gas and condensate that Chevron produces in Bangladesh is sold to Bangladesh Oil, Gas & Mineral Corporation (Petrobangla), the national oil company. The three gas fields – Bibiyana, Jalalabad and Moulavi Bazar – are operated under Production Sharing Contracts (PSC) with the Government of the People's Republic of Bangladesh, represented by the Ministry of Energy and Mineral Resources, and with Petrobangla. Also under the PSC is the Muchai Compressor Station, in Bahubal, under Habiganj District, which was inaugurated in 2012 to increase the capacity of the North-South pipeline.
Select the name of our field below to learn more about that particular operation or see the role of technology in our operations.
naturalgasfieldhistory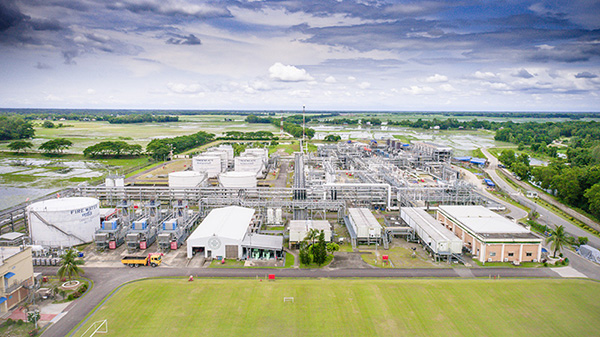 Chevron operates the Bibiyana Field in Block 12.
1995 | PSC signed
1998 | Field discovered
2007 | First production; now largest producing gas field in Bangladesh
2009 | Independent reserve redetermination studies confirmed field contains more reserves than originally assessed
2012 | Final investment decision reached on Bibiyana Expansion Project, the largest foreign investment project in Bangladesh's history
2014 | Expanded capacity of plant, increasing production in 2015 by 300 million cubic feet, including two gas-processing trains, additional development wells and an enhanced liquids recovery facility
2015 | Liquid recovery facility started up
2020 | 27 wells
2021 | Final investment decision on Bibiyana Optimization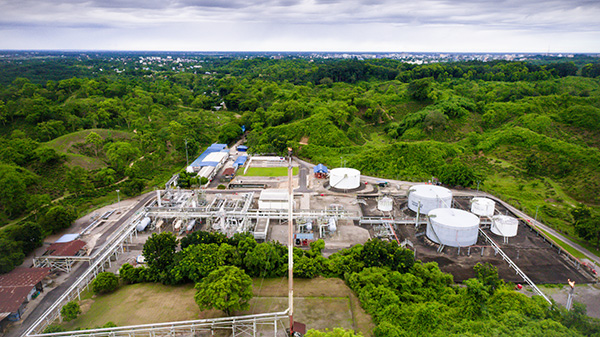 Chevron operates the Jalalabad gas field in Block 13, which is currently the third highest gas producer in Bangladesh.
1995 | PSC signed
1999 | First production
2014 | Drilled three more wells
2020 | Eight wells
2022 | Extension of PSC, production period for to enable continued production
Chevron produces natural gas from the Moulavi Bazar gas field in Block 14.
1995 | PSC signed
1999 | Field discovered
2005 | First gas
2008 | 3D seismic survey completed
2012 | First production from two new wells drilled
2020 | Seven wells
2022 | Extension of PSC, production period for to enable continued production