jibika
Launched in 2015 and implemented by BRAC, the Jibika project under the Bangladesh Partnership Initiative was designed to promote entrepreneurship for sustainable income growth of poor and marginalized farming households around the Chevron-operated gas fields. Over 2,000 micro-entrepreneurs have gained improved access to finance, farming technology and extension support. Additionally, over 4,000 trainings on leadership and enterprise development have been delivered by this project thus far.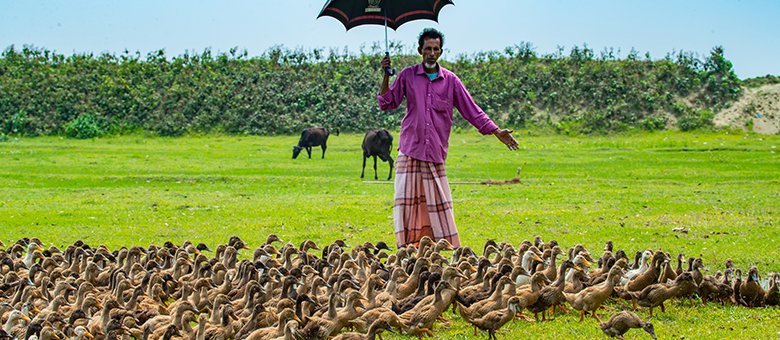 110
village groups completed registration as cooperatives
56 percent
women in cooperative leadership roles
1,800+
enterprises received credit and seed funds
uttoron
In 2015, Chevron signed a Memorandum of Understanding (MoU) with the Asian Development Bank (ADB). Under the umbrella of the government of Bangladesh's Skills for Employment Investment Program, sponsored by ADB and administered by the Ministry of Finance, the aim of this partnership was to enable 1,400 community youths near Chevron's operational areas in the Sylhet region to access high-quality training programs in light engineering, construction and ready-made garment sectors. In 2016, Chevron launched Uttoron, a three-year project with Swisscontact to facilitate the delivery of training and link trainees with reputable employers in the region. Phase-1 of the project closed in July 2019.
Uttoron-II was launched in December 2019, aiming to enhance the skills and employability of 2,000 community youths (80 percent from Chevron's gas field areas) over the next three years. Furthermore, the project aims to establish a skills training center near the Bibiyana Gas Field, and upgrade a national training institute to offer advanced training courses on welding.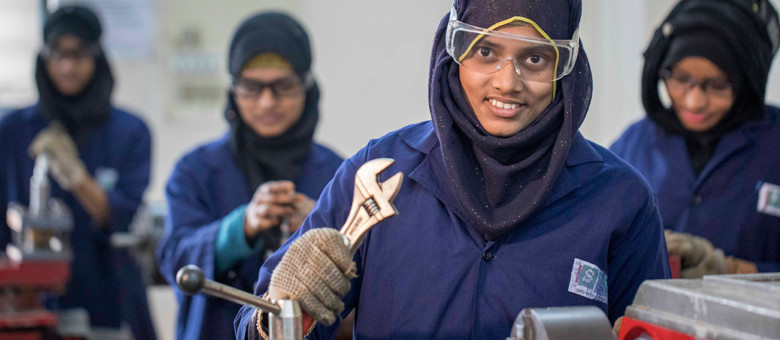 during phase-I, of 1,449 graduate trainees, nearly 68 percent received confirmed job placements.
english for business success
Under the same MoU with ADB, Chevron launched the 15-month "English for Business Success" project, run by British Council. By the close of this project in 2018, it delivered English language communication skills training to over 3,000 trainees aged 18-40 for the Business Process Outsourcing sector. British Council developed

the curriculum in collaboration with

the Bangladesh Association of Call Center and Outsourcing and delivered the trainings in 13 call-centers nationwide.

english language
training delivered to over 3,000 call-center operators and office staff