about chevron in Bangladesh
aboutus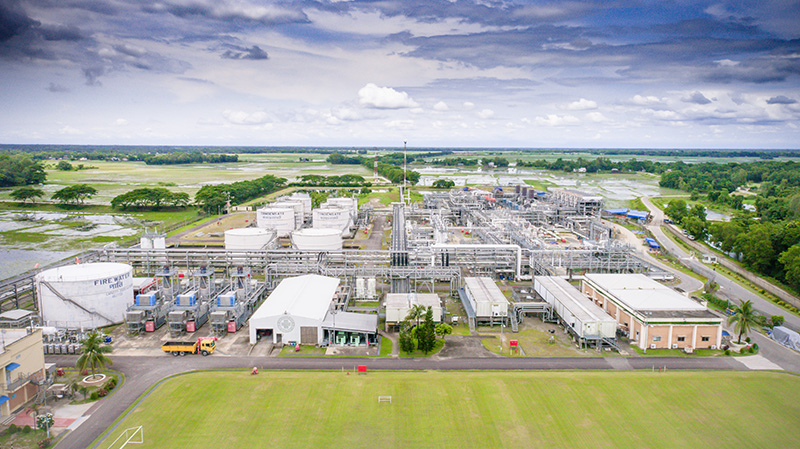 Chevron is one of the world's leading integrated energy companies, involved in virtually every facet of the energy industry. Through Chevron's subsidiaries in Bangladesh, the company operates three fields in the northeast of the country. Chevron is the largest producer of natural gas, accounting for over 50% of country's natural gas demand and over 80% of condensate production in the country. Our facilities also produce over 80% of the domestic condensate production. Condensate is liquid hydrocarbon produced with natural gas. Chevron Bangladesh has achieved a remarkable safety record, managing its operations with a workforce that comprises of over 95% Bangladeshi nationals. We work with communities across our operations, building long-term partnerships that foster economic development and lasting benefits to them.
Chevron is working on projects to harness the country's natural resources for its future energy security. For all our operations, we strive to demonstrate our commitment to safety and operational excellence, which are among Chevron's core values. Innovative technology plays a key role in helping us deliver affordable, reliable energy that fuels human progress and economic growth. The technologies we deploy are not only cost-effective, but also help us recover additional resources from our existing fields.
Corporate Social Responsibility is a core value of Chevron's global business practice. In Bangladesh Chevron has been sponsoring social investment programs since 2006. Our community development initiatives focus on economic development, education, and health.
map of Bangladesh asset locations