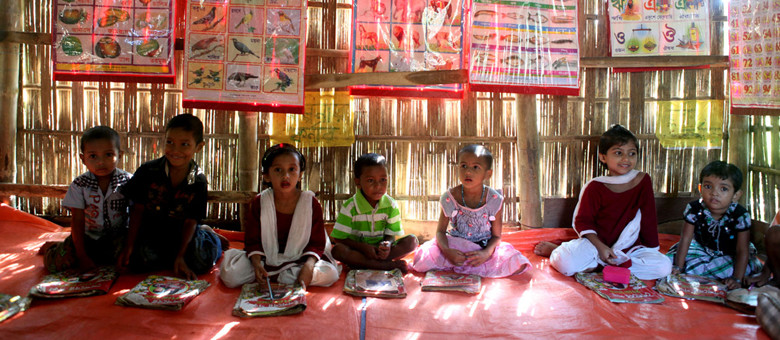 38 high schools and 60 SHIKHON schools

Under the Quality Education Support initiative, a scholarship drive for high-achieving underprivileged students was launched in 2001. In 2017, more than 1,200 scholarships were awarded to 38 schools. Also included are remuneration support for additional teachers in selected schools, an endowment fund, school furniture, and tube-wells to provide safe drinking water for selected schools.
The SHIKHON project, a collaboration between Chevron and Save the Children, aimed to provide four years of an accelerated non-formal primary school education to 1,800 previously out-of-school children and dropouts from our areas of operation. By the close of the project in December 2017, over 1,700 children had completed a pre-primary component and Grades I through III in 60 one-room schools. They have now been enrolled in government-owned schools to continue their education.